Fionna Buck (Geddes)
Born 1949 Glasgow, Scotland, now living in Santa Fe, New Mexico, USA
1971-1972 Tapestry Third Year
1973 DA (Edin) Drawing & Painting
1978-1979 Acting Head of the Tapestry Department
1977-1980 Lecturer

My work expresses the interconnectedness of life. It has to do with energy, movement, spirals, time, weather, and light. I strive for purity and simplicity, always honing my work to its essence. I was very influenced by the structure of tapestry weaving with the warp and the weft, the grid. I used this experience to deconstruct the painter's canvas, examining the the actual woven material of canvas, and later the colors that would cover and penetrate the support. I also examined paper with the same concerns. This led me to my current work examining the nature of light, space, energy and movement. Today I still come back to the grid as a vehicle to hold these experiments.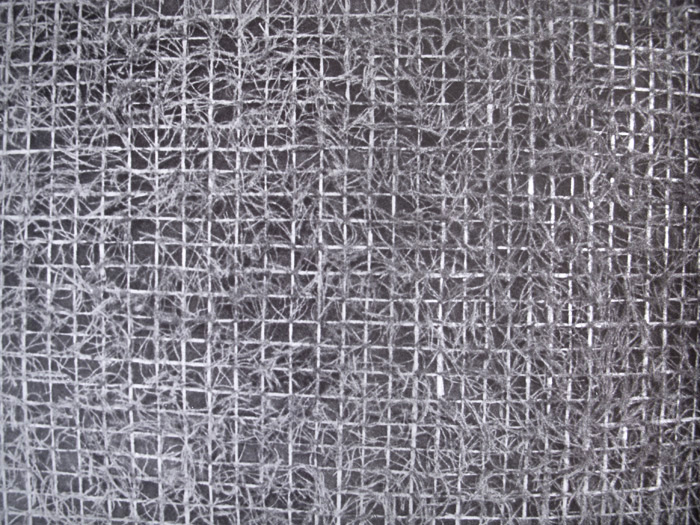 'Intersection' straw, sisal, plaster, earth, acrylic resin, sawdust, 1977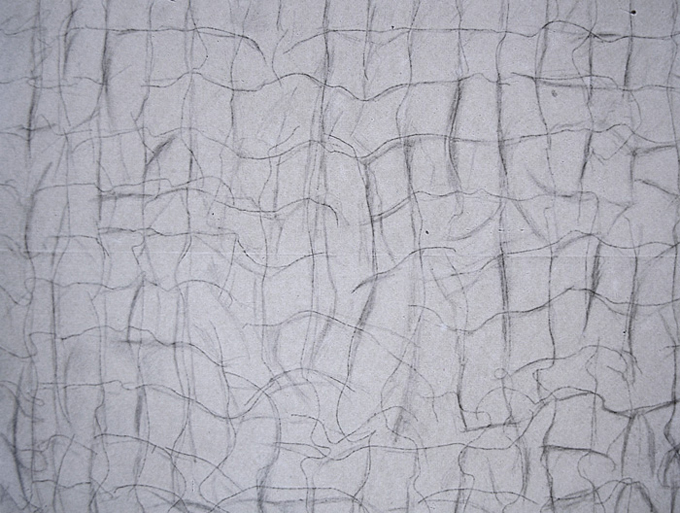 'Feng/Abundance' fabric, Chinese ink, felt pen, 1979
Selected Exhibitions
2012 'Site Unseen 7', Santa Fe, USA
2012 'Vive la Tapisserie!' French Institute, Edinburgh, Scotland
2011 'Venus+Demarco+Beuys' Craigcrook Castle, Edinburgh, Scotland
2010 'Spirit of Light' San Juan College, Humanities Arts Gallery, Farmington, NM, USA
2008 'Emergence: The Becoming Visible' Farrell Fischoff Gallery, Santa Fe, NM, USA

Influences
Nature, movement, vibration, energy, weather, space, light.
People
John Cage, Philip Glass, Jim Turrell, Andy Goldsworthy, Fra Angelico

www.fionnabuck.com
www.newmexicocreates.org
www.eainm.com
www.rvrcc.com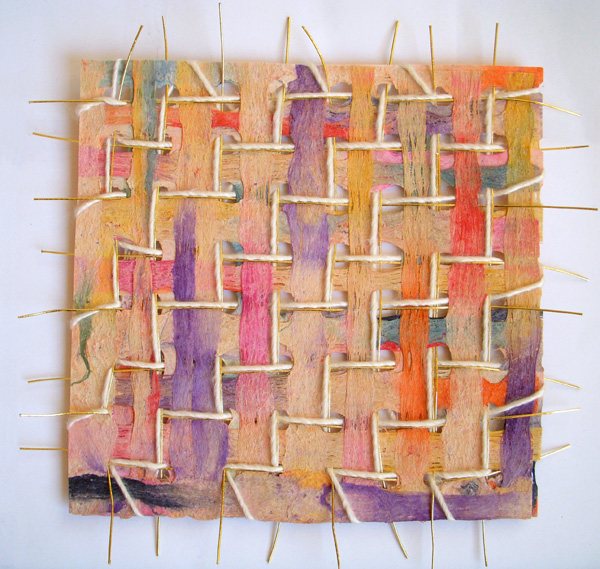 'Conjoined ii' paper and silk, 2012