Maureen Hodge
Born 1941 Perth, Scotland, now living in Edinburgh
1959-1963 DA (Edin) Stained Glass
1963-1964 Andrew Grant Postgraduate Scholarship Tapestry
1967-1973 Lecturer
1973-2006 Head of Tapestry
1994 Reader Heriot Watt University
As teachers in the Department our aim was to consolidate and extend every student's individual abilities. They were expected to be aware of past traditions but, more importantly, to work within their own cultural contemporary context. Teaching was almost always on a one-to-one basis. Open-mindedness and self-motivation, curiosity and intellectual endeavour were encouraged - indeed were mandatory. As far as possible, assumptions were to be questioned. The students were taught gobelin, felt, papermaking, structures, electronic media and drawing, and they also accumulated large personal research archives. Harold Cohen said an artist has to possess some significant theory of operation about the making of art and the place of art in the world - and this was something every student had to address. They sought the best way to express their initial concepts and take them forward to a final realisation, pushing themselves on to greater achievement and the development of a strong personal repertoire. This was allied to exhibition, presentation and professional practices and many other transferable skills, which were currently thought to be necessary for life after college. What if...? was the spur and good enough simply wasn't good enough.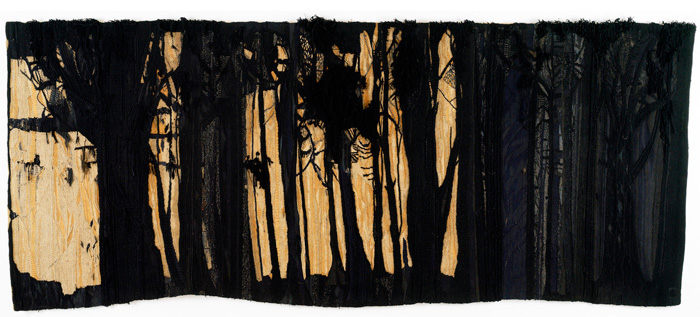 'Winterwood' tapestry, 1964
Teaching Laura Magliveras in the department, 1995 and in her studio, 2009
Selected Exhibitions
1965, 1967 2nd & 3rd International Tapestry Biennale, Lausanne, Switzerland
2007, 1975, 1978 12th International Tapestry Triennale, Lodz, Poland

Selected Collections
Scottish National Gallery of Modern Art
Scottish Parliament
Victoria and Albert Museum, London
Influences
Life as lived in France, Russian Literature, Corbusier's mural nomads, Medieval Culture and cutting edge Art, nouvelle vague and Italian films and typical 60s café discussions over coffee!!
People
Ian Hamilton Finlay, Arte Povera, Louise Bourgeois, Terence Conran, Harold Cohen, Henri Matisse, Pierre Bonnard, Constantine Brancusi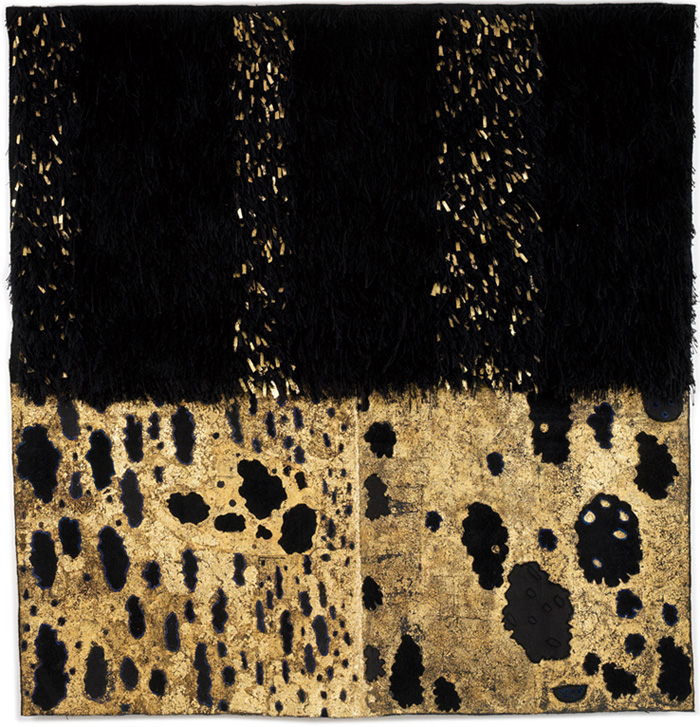 'Flying Home to Arkadia' tapestry, 2006